the boy next door
At the Passover dinner I went to on Monday night, I was talking to the woman sitting next to me (who kindly didn't mind speaking English) about how she met her husband, our hostess's son. She said that they had grown up in basically the same neighborhood, here in Milan, but had gone to different schools, had different interests, and didn't meet until they were both living elsewhere, but back visiting home. They had each moved hundreds or thousands of miles away, and they found each other right back where they started. I told her about my cousin, who married someone she had grown up with, but had never dated until they met again as adults. There's something quite poetic about this.
Because when you're younger, you want to try new things, date people as different from you as possible, and all those little differences are incredibly charming. You test out your boundaries by seeing someone else's. It's not just love, it's an adventure as well. And it can be quite magic; believe me, I know.
But as you get older, and you settle down more, and especially if you have kids, each of those cute little differences have the potential to be problems, thorns snagging you at every step you try to take. I have a friend here who is from Scotland, but married to an Italian, only to find that because they had such different upbringings, their views on parenting are almost completely opposite. They're making it work, but it is a lot of work, every step of the way. Even couples that start on the same page have a hard time parenting together and growing older together — but these things can be coded in our DNA, based on how we were raised ourselves, and you often don't know how you'll be until you actually get there. A lot of aspects of personality, individuality, can transcend culture, but I'm not sure if these are the kinds of things that can. 
So there's something really nice about experiencing a lot, but coming back to someone will understand and share those base elements, yet still excite and intrigue you. Whether they're literally from your neighborhood, or a place with the same character, the same ethnic background maybe, the same memories of grandma's baking and knitting.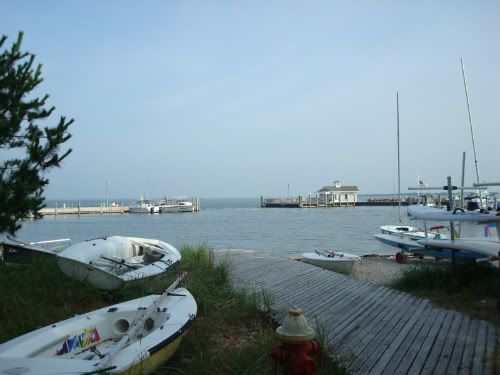 I don't know why it's easier for me to get back in touch with old friends in New York when I'm all the way out here, but it is. Maybe it's that the pressure or awkwardness is off since meeting up is impossible, or maybe it's just that my nostalgia can bulldoze through any shyness or what ifs. But I've taken the opportunity to contact a lot of people that I used to know, even people I found again a while back on facebook but didn't quite make it to clicking "add."
One of them it's been particularly nice to catch up with though. This is not to imply, as a segue, that I want to marry and settle down with him (although I wouldn't really mind, you'll see why). Hearing what he's up to (Ivy League medical school) and laughing at that familiar sense of humor particular to a certain subset of New Yorkers, is a comfort, almost like coming home, even though I don't know him personally that well. That's the kind of feeling that you can't really knock about the boy next door, as it were. Even just as a friend, it's an easy friendship to fall into. We have similar interests, similar priorities in the day to day and in the larger scheme of things. It's just being on the same page, even if that page is still blank and waiting to be filled. The silly romantic in me thinks that maybe he's my Nate Archibald, before there was a Nate Archibald (yea, I just referenced Gossip Girl. Oops.) In the meantime, we can just laugh and roll our eyes at all the same things, from thousands of miles away. And catch up for real, in person, one of these days.